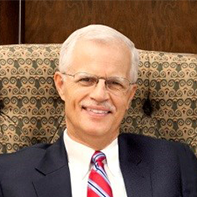 David Carlson
President
David H. Carlson has served as the current Dean of Libraries at Texas A&M University in College Station since July, 2012. Previously, Carlson served as Dean of Library Affairs at Southern Illinois University Carbondale for eleven years. Previous professional positions include Triangle Research Libraries Network, University of Louisville, and University of Rhode Island. Carlson served as Chair, SPARC Steering Committee; Chair, ARL Advancing Public Policy Committee; and member, BioOne Board of Directors. He was named Illinois Academic Librarian of the Year in 2010. In 2007, he led a national effort to retain Science in the JSTOR corpus; the effort was successful with AAAS reversing its decision.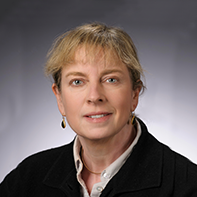 Kristin Antelman
Board Member
Kristin Antelman is the University Librarian at the University of California Santa Barbara. Prior to joining UCSB in 2018 she was University Librarian at the California Institute of Technology (Caltech), 2014-18, and Associate Director for the Digital Library at North Carolina State University, 2002-2014. While at NCSU, Kristin served as project lead for the Mellon-funded Global Open Knowledgebase (GOKb) project. She has published on open access, including "Leveraging the growth of open access in library collection decision making" (2017) and "Do open access articles have a greater research impact?" (2004) At the University of California, she is active in the University of California's leadership in transforming scholarly communication to advance open access. View on Orcid
Sam Brooks
Board Member
Sam Brooks is Executive Vice President in charge of worldwide marketing, market research, sales, publisher relations and strategic partnerships at EBSCO. Sam is a member of the steering committees for all content & technology initiatives at EBSCO, and is the architect of the company's 21 advisory boards and numerous focus groups. Mr. Brooks has visited universities in more than 90 countries and worked extensively with government ministries in developing nations to expand access to information. Sam has authored papers in international library science journals, and appeared as the keynote speaker at many library conferences. Mr. Brooks joined EBSCO in July 1991 and is a member of the EBSCO Founder's Club. View on Orcid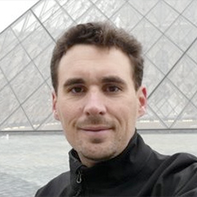 Tom Cramer
Board Member
Tom Cramer is the Associate University Librarian, Director, Digital Library Systems & Services, Chief Technology Strategist at Stanford University. Tom is the founder and the Acting Managing Director of the International Image Interoperability Framework (IIIF) and serves as the Chair of its Coordinating Committee. He is also a founder and leader of Samvera (aka the Hydra Project); a catalyst and leader for Fedora 4 and founding member of the Fedora steering group; and the first adopter and an active contributor to Blacklight. Cramer is also Vice Chair on the DuraSpace Board of Directors; a steering group member of the International Internet Preservation Coalition; Chair and Co-Director of PASIG (Preservation and Archiving Special Interest Group); a member of the VIVO Leadership Group; and a former steering group member and past Program chair of Open Repositories. Link to extended bio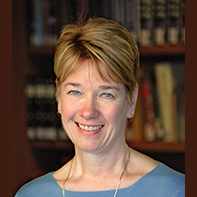 Dr. Deborah Jakubs
Board Member
Dr. Deborah Jakubs is the Rita DiGiallonardo Holloway University Librarian and Vice Provost for Library Affairs at Duke University. Prior to her appointment, she was the Director of Collections Services, the founding head of the International and Area Studies Department, and Librarian for Latin America and Iberia. As Visiting Program Officer and past president at the Association of Research Libraries (ARL), she launched the Global Resources Program, and directed it from 1996 – 2002. Jakubs is an adjunct associate professor of history at Duke and has been a consultant to library systems in Chile, Turkey, and in the U.S. She served as Director and Associate Director of the Consortium on Latin American Studies at Duke and UNC-Chapel Hill, and was a founding member of the steering committee for the Program for Latin American Libraries and Archives. Jakubs is the current chair of the OLE (Open Library Environment) Board.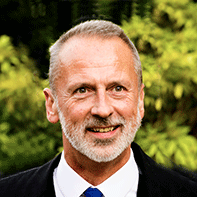 Ross MacIntyre
Board Member
Ross MacIntyre is Jisc's Head of library analytics services in the UK. He is responsible for a range of well-used services, including: 'JUSP' (Journal Usage Statistics Portal), IRUS-UK (Institutional Repository Usage Statistics for the UK), 'Web of Science Service for UK Education' (for Clarivate Analytics). He recently completed 10 years working on 'EuropePMC plus'. Current development projects include visualisation and analytics relating to library data generally, the extension of JUSP and IRUS to institutions in USA, Australia, New Zealand and Saudi Arabia. Ross is a member of numerous industry working groups and was Chair of UKSG 2012-15, is on the Board of Directors of COUNTER and Open Library Foundation (OLF).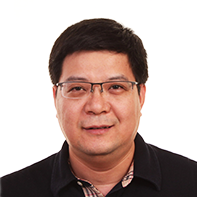 Dr. Yunhai Tong
Board Member
Dr. Yunhai Tong is a professor in the School of Electronics Engineering and Computer Science (EECS), Peking University. He is currently the deputy director of the Peking University Library, the deputy director of Engineering Research Center for Mobile Digital Hospital System Ministry of Education, a member of Smart City Committee of Experts China Institute of Communication. His research interests include big data analysis modeling and data privacy protection. In recent years, he has independently hosted and participated in 5 national-level projects and 6 provincial-level projects, such as the National Natural Science Foundation, the National Science and Technology Support Program, etc. He has won the provincial and ministerial science and technology special award and the first prize. In recent years, he has published more than 80 research papers.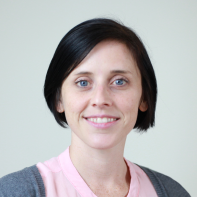 Ginny Boyer
Foundation Director
Ginny Boyer currently serves as the Managing Director of the Open Library Foundation and as the Director of Strategy for the Open Library Environment (OLE). Prior to these roles, Boyer worked in Software and Portfolio Management for the Duke University Libraries, and was responsible for open source repository development to meet the data deposit, curation and discovery needs of a major research university. With over ten years of experience working in higher education, Ginny has broad experience and working knowledge of academic libraries including Circulation, Cataloging, Acquisitions and Collection Development. She holds a Masters of Information & Library Science degree from Florida State University as well as a Masters of Software Engineering from East Carolina University.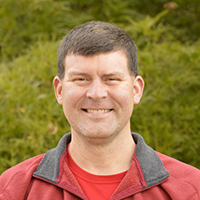 Scott Anderson
Treasurer
Scott R. Anderson is an Associate Professor in the Library at Millersville University where he has been practicing various forms of librarianship since 1994 focusing primarily on information systems, content platforms, authentication, repositories, linking, interlibrary loan, and discovery. He's the subject specialist for Art & Design, Business, Computer Science, Economics and Mathematics and works with faculty and students in those areas on instructional and research activities. He's actively involved with the Keystone Library Network, PALCI, and the OLF. He earned his MLS from Indiana University ('94); MBA from Pennsylvania State University ('98). He enjoys reading, travel, single malt scotch, and is an accomplished competitive marksman.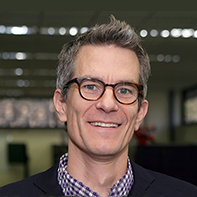 Christopher Spalding
Secretary
Christopher Spalding is VP, Open Source Platforms and Communities at EBSCO Information Services, has spent most of his career working with systems for both research libraries and vendors. Christopher has implemented, supported and help develop multiple library focused solutions while working for Ask.com, Boston University, Simmons College, Ex Libris, Novo Nordisk and Emory University. With a career long interest in open source solutions and community driven projects, Christopher is now engaged in driving EBSCO's commitment to an open source vision supporting innovative platforms (and tools) that focus on choice for libraries; choice that can be represented today and into future.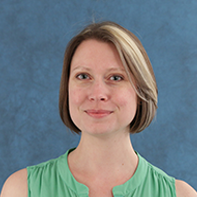 Stephanie Buck
Assistant Secretary
Stephanie Buck is open source community liaison and FOLIO Product Owner at EBSCO Information Services. She focuses on the FOLIO project and other open source library initiatives. Prior to this position, Stephanie was director of strategic projects at EBSCO, focusing on projects relating to the library community and strategic partnerships. Stephanie has experience in collection development, reference, research, cataloging and library instruction across public, academic and special libraries. She has served in multiple roles at the Salem Athenaeum, including the Board of Trustees, is past co-chair of the Salem Literary Festival Committee, and an active member of ALA. Stephanie spends her time outside of work baking, reading, and doing yoga with her dog. She holds a Masters of Science, Library and Information Science from Simmons College, School of Library and Information Science.