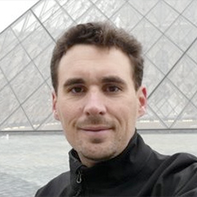 Tom Cramer
President
Tom Cramer is the Associate University Librarian, Director, Digital Library Systems & Services, Chief Technology Strategist at Stanford University. Tom is the founder and the Acting Managing Director of the International Image Interoperability Framework (IIIF) and serves as the Chair of its Coordinating Committee. He is also a founder and leader of Samvera (aka the Hydra Project); a catalyst and leader for Fedora 4 and founding member of the Fedora steering group; and the first adopter and an active contributor to Blacklight. Cramer is also Vice Chair on the DuraSpace Board of Directors; a steering group member of the International Internet Preservation Coalition; Chair and Co-Director of PASIG (Preservation and Archiving Special Interest Group); a member of the VIVO Leadership Group; and a former steering group member and past Program chair of Open Repositories. Link to extended bio
Sam Brooks
Board Member
Sam Brooks is Executive Vice President in charge of worldwide marketing, market research, sales, publisher relations and strategic partnerships at EBSCO. Sam is a member of the steering committees for all content & technology initiatives at EBSCO, and is the architect of the company's 21 advisory boards and numerous focus groups. Mr. Brooks has visited universities in more than 90 countries and worked extensively with government ministries in developing nations to expand access to information. Sam has authored papers in international library science journals, and appeared as the keynote speaker at many library conferences. Mr. Brooks joined EBSCO in July 1991 and is a member of the EBSCO Founder's Club. View on Orcid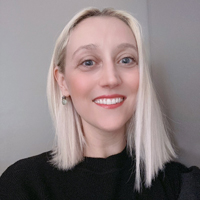 Agnese Galeffi
Board Member
Agnese Galeffi works at the Library System of Sapienza University and is responsible for the local hub of the SBN catalogue. Furthermore, in her activities she promotes and takes part in the organization of all the international activities promoted by the Library System itself. Since 2007 she teaches Descriptive and Subject Cataloguing at the Vatican School of Library Science. From 2011 to 2019 she has served as member in the IFLA Cataloguing Standing Committee. Among her main research interests: cataloguing, data visualization, search interfaces, users' needs and habits, teaching theory and practice. She earned a PhD in Library Science in 2007. Her personal interests are unequally divided among food (cooking, tasting, talking about), reading and acting.
Chris Keene
Board Member
Chris Keene leads the data and technology team within digital resources at Jisc. He has a background in managing and developing technologies in academic libraries, and innovation in libraries and scholarly communication. Recent work, as head of library and scholarly futures within Jisc, involved leading the exploration of new ideas to support members, and supporting national and international programs building the digital infrastructure used by librarians, researchers and students. Before joining Jisc, Chris managed the online services and systems of a university library. Work included procuring and integrating a range of services, development of university policies (open access and e-theses), submission of outputs for the REF, and involvement in national committees and innovations.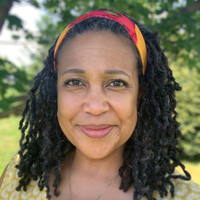 Nancy S. Kirkpatrick
Board Member
Nancy S. Kirkpatrick is the Dean of University Libraries at Florida International University. She practiced non-profit law and advocacy before entering the library space, where she has over 15 years of experience, including most recently as the Executive Director and CEO of OhioNet. Her research and writing interests include using appreciative inquiry methodologies to lead with intention and create systems where people thrive. An ALA Spectrum Scholar, she holds a Master of Science in Library and Information Science from the iSchool (formerly GSLIS) at the University of Illinois at Urbana-Champaign, a Juris Doctor from the School of Law at the University of Richmond, and a Bachelor of Arts in Journalism from Drake University.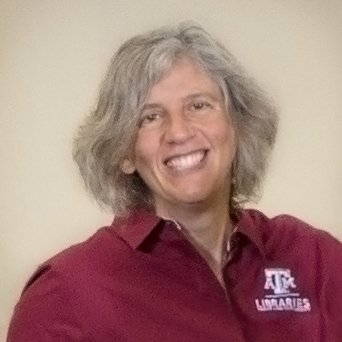 Paula Sullenger
Board Member
Paula Sullenger has been the Associate Dean for Information Resources at Texas A&M University Libraries since 2014.  She previously occupied several increasingly responsible positions at Auburn University Libraries from 1992 to 2016, culminating as Head of Electronic Resources.  She has served on the FOLIO Product Council since its formation, including a term as Chair.  She is active in ALA's Technical Service Directors of Large Research Libraries Interest Group, including a term as chair.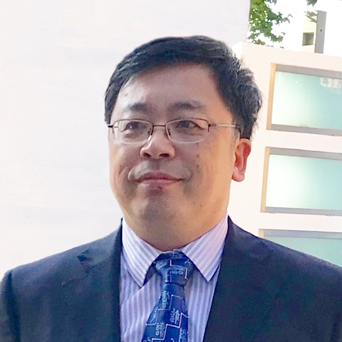 Liu Wei
Board Member
Liu Wei (Keven) is the Deputy Director of Shanghai Library and Institute of Scientific and Technological Information of Shanghai. He is also an adjunct professor of Fudan University, East China Normal University and Shanghai University, acts as a doctoral tutor and gives lectures on Digital Libraries and Digital Humanities. He took part in many major Digital Library projects in China since 1995. He is in charge of the information technology application in Shanghai Library and very active in developing "Smart Library" services for the Library. He is also the Vice Chairman of Shanghai Library Society, and member of the Governing Board of Dublin Core Metadata Initiative (DCMI).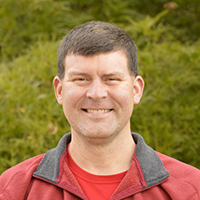 Scott Anderson
Treasurer
Scott R. Anderson is an Associate Professor in the Library at Millersville University where he has been practicing various forms of librarianship since 1994 focusing primarily on information systems, content platforms, authentication, repositories, linking, interlibrary loan, and discovery. He's the subject specialist for Art & Design, Business, Computer Science, Economics and Mathematics and works with faculty and students in those areas on instructional and research activities. He's actively involved with the Keystone Library Network, PALCI, and the OLF. He earned his MLS from Indiana University ('94); MBA from Pennsylvania State University ('98). He enjoys reading, travel, single malt scotch, and is an accomplished competitive marksman.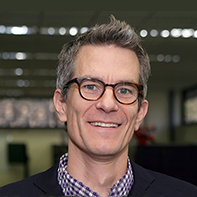 Christopher Spalding
Secretary
Christopher Spalding is VP, Open Source Platforms and Communities at EBSCO Information Services, has spent most of his career working with systems for both research libraries and vendors. Christopher has implemented, supported and help develop multiple library focused solutions while working for Ask.com, Boston University, Simmons College, Ex Libris, Novo Nordisk and Emory University. With a career long interest in open source solutions and community driven projects, Christopher is now engaged in driving EBSCO's commitment to an open source vision supporting innovative platforms (and tools) that focus on choice for libraries; choice that can be represented today and into future.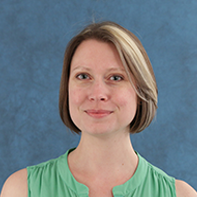 Stephanie Buck
Senior Operations Officer
Stephanie Buck is open source community liaison and FOLIO Product Owner at EBSCO Information Services. She focuses on the FOLIO project and other open source library initiatives. Prior to this position, Stephanie was director of strategic projects at EBSCO, focusing on projects relating to the library community and strategic partnerships. Stephanie has experience in collection development, reference, research, cataloging and library instruction across public, academic and special libraries. She has served in multiple roles at the Salem Athenaeum, including the Board of Trustees, is past co-chair of the Salem Literary Festival Committee, and an active member of ALA. Stephanie spends her time outside of work baking, reading, and doing yoga with her dog. She holds a Masters of Science, Library and Information Science from Simmons College, School of Library and Information Science.
Membership Committee
Interim convener – Stephanie Buck
Rachel Fadlon (EBSCO, FOLIO)
Peter Murray (Index Data)
Chris Keene (Jisc)
Tom Cramer (Stanford University)
Infrastructure Committee
Convener – Peter Murray (Index Data)
Wayne Blair (EBSCO)
Florian Gleixner (Leibniz Supercomputing Centre)
Anne L. Highsmith (Texas A&M University)
Demian Katz (VuFind, Villanova University)
Eric Valuk (EBSCO)
Marketing and Communications Committee
Convener – Rachel Fadlon (EBSCO, FOLIO)
Stephanie Buck (EBSCO)
Moritz Horn (GoKB)
Demian Katz (Villanova University, VuFind)
Kathleen McEvoy (EBSCO)
Maike Osters (FOLIO)
Kate Waldron (EBSCO)
Patrick Zinn (Texas A&M University, FOLIO)
David Carlson – 2016/03 – 2021/09
Deborah Jakubs – 2017/01 – 2021/09
Yunhai Tong – 2019/06 – 2021/06
Kristin Antelman – 2017/06 – 2020/06
Ross MacIntyre – 2017/06 – 2020/06